Hydraulic Solutions in Alabama
Revitalizing Alabama's Machinery
Industrial momentum is the key to progress. At the forefront of operational continuity, Delta Hydraulics maintains the heartbeat of Alabama's advancement. Behind the scenes, hydraulic precision propels machinery to new heights.
Mastering Hydraulic Solutions
Hydraulic pumps, valves, and cylinders are the invisible forces driving digging, lifting, and movement. Yet even the slightest hiccup can disrupt progress, leading to downtime and productivity loss. Enter Delta Hydraulics, masters of hydraulic services, ready to ensure seamless operation.
Efficiency with Delta Hydraulics
In the world of heavy machinery, efficiency reigns supreme. Delta Hydraulics navigates this realm with unmatched finesse, crafting hydraulic solutions that transcend conventional mechanics.
Recognizing the Call for Action
Vigilance is critical when your machinery demands attention. Leaks, stutters, hesitations - they all signal action is needed. Overheating or abnormal vibrations? Call the experts. Ignoring these signs risks complications and costly fixes. By acting proactively, seamless performance and unhindered progress are guaranteed.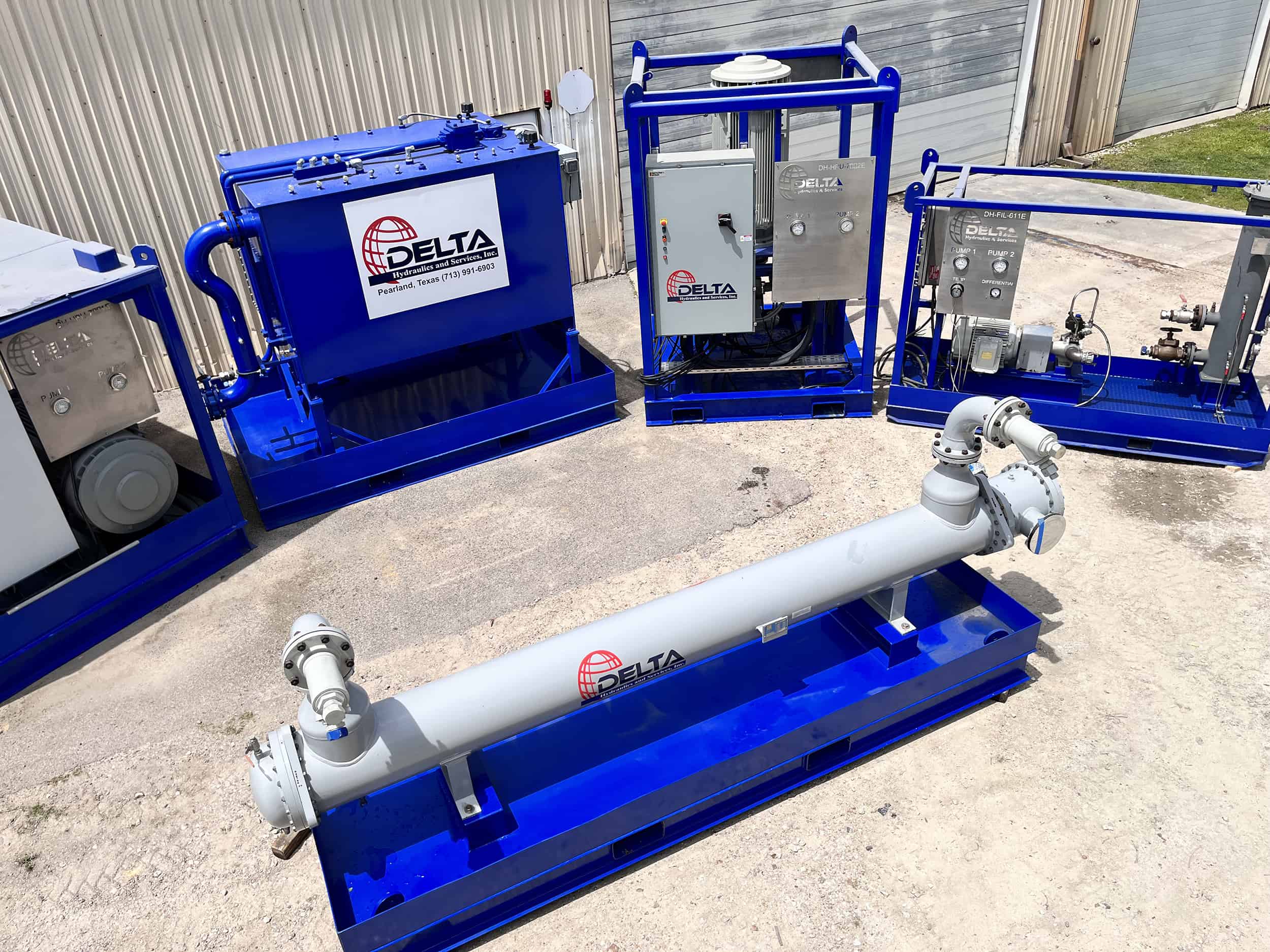 Our Pledge:
Your Hydraulic Ally
Factories, mining, drilling, marine repairs, and more rely on us for hydraulic solutions. Our expertise covers rentals, custom solutions, repairs, and maintenance. With over 50 years of experience, Delta Hydraulics engineers dependable power units that rise to industry challenges.
Our straightforward path to triumph unfolds in three steps:
Assessment: Grasping your needs, timeline, and budget.
Customization: Crafting a tailored unit aligned with your objectives.
On-site Excellence: Providing unwavering support during startup.