Hydraulic Solutions in Louisiana
Energizing Louisiana's Machinery
Industrial momentum is paramount. Delta Hydraulics, the stalwart guardians of operational continuity, maintains the pulse of Louisiana's progress. Behind the scenes, hydraulic prowess propels machinery with precision.
The force behind digging, lifting, and moving objects finds its essence in hydraulic pumps, valves, and cylinders. However, the slightest disruption can stall progress, leading to downtime and dwindling productivity. This is where the mastery of hydraulic services by Delta Hydraulics steps in.
Delta Hydraulics: Forging Hydraulic Solutions
Efficiency reigns supreme in the heavy machinery realm, which Delta Hydraulics navigates with unmatched finesse. Beyond conventional mechanical functions, we craft hydraulic solutions that define new standards.
Recognizing the Call for Repair
Discerning the signs of hydraulic distress is paramount when your workhorse machinery demands attention. Leaks, stutters, and hesitations are cues for action—overheating or vibrations beyond the norm signal a need for expert intervention.
Ignoring these warnings, courts have unwelcome complications and costly remedies. By staying vigilant and seizing proactive measures, seamless performance, and uninterrupted progress are assured.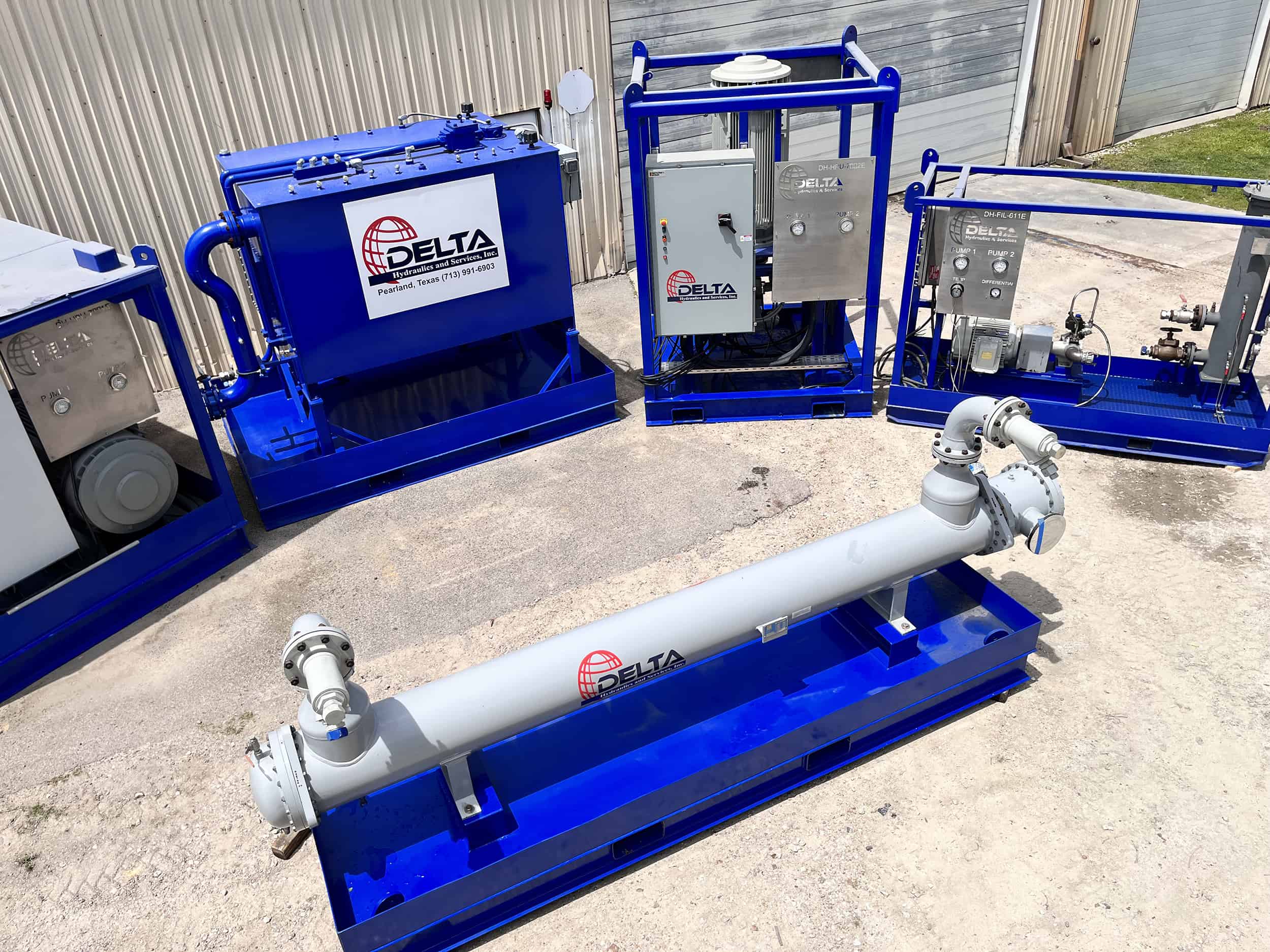 Our Pledge:
Your Hydraulic Ally
Factories, mining operations, drilling enterprises, marine repair endeavors, and beyond entrust us with their hydraulic needs. Our expertise encompasses hydraulic rentals, custom HPU solutions, repairs, and maintenance.
With over 50 years of wisdom, Delta Hydraulics engineers dependable hydraulic power unit solutions. Our units rise to the challenge across diverse industries, ensuring optimal performance.
Our straightforward path to triumph unfolds in three steps:
Assessment: Grasping your needs, timeline, and budget.
Customization: Crafting a tailored unit aligned with your objectives.
On-site Excellence: Providing unwavering support during startup.